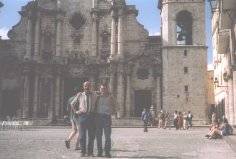 About us
---
USA CUBA TRAVEL is the brainchild of Bruno Coulombe.

Our website has been on line since November 1999. We are experienced travel agents and have visited Cuba many times.

Our specific know-how is well recognized. In 1997 we were asked to join Cuba's tourist office at the Quebec City International Travel Show. Since we
have traveled to almost every part of Cuba, we can offer a unique foreign perspective on the island.
We also organized an important group tour in 1998 for the Pope's visit to Cuba. The group included priests who were returning to Cuba for the first time since the 60's.
In order to give the best service to our clients, we subscribe to many publications on Cuba and we participate in Cuban's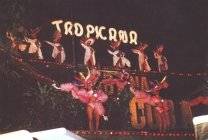 annual tourist convention.
All transactions you conclude with us go through our travel agency located in the province of New Brunswick, Canada.
For more information please do not hesitate to contact us.

Updated August 20, 2000
Copyright ©2000 USA CUBA TRAVEL