Welcome
About us
Travel tips
FOR
BOOKING
AND
INFORMATION
Contact us!
Freshwater & Saltwater Fishing
---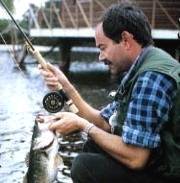 FRESHWATER
USA CUBA TRAVEL offers passionate fishermen the opportunity to fish for achigan, bass, barracuda, carp, liseta, snook and tarpon in Cuba.

Fishing is allowed all year long in the country's rivers, lakes and reservoirs. The best bass catches occur during the months when the average temperature ranges from 21 to 22ºC (69 and 72ºF).

Every February, Horizontes organizes the annual International Bass Fishing Tournament, an event that has already attracted many fishing enthusiasts.

Several hotels are located within a short distance of reservoirs, rice paddies, swamps, and the mouths of rivers, those unspoiled landscapes that serve as hunting and fishing reserves.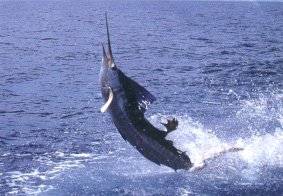 SALTWATER
Cuba, with its 5,746 kilometers (3,563 miles) of coastline, and its many natural beaches, keys and islets, is the perfect place for anyone who wishes to experience the warm, clear, blue-green sea of the tropical Caribbean.
Cuba's 70,000 km2 insular shelf is home to a myriad of species, making it a fishing enthusiast's paradise. Ernest Hemingway, who loved this sport and the exceptional natural conditions in Cuba, immortalized, in his famous novel The Old Man and the Sea, the International Garfish Fishing Tournament that today bears his name.
Cuban beaches, with their vast vistas of fine white sand and their crystal-clear waters offer a veritable invitation to fish.
Cuba is a genuine fishing paradise!
Updated August 20, 2000
Copyright ©2000 USA CUBA TRAVEL