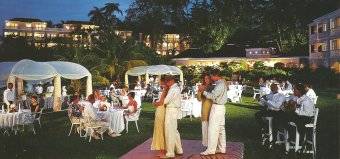 Incentive
---
After being out of reach for more than 40 years, Cuba is about to welcome again American citizens once again.

What an extraordinary destination for which to plan an incentive trip for your organization! Going to Cuba is like traveling through time, from the aboriginal era to the year 2000. Cuba offers more than perfect beaches; it has a rich culture and a complex history that fascinates its every visitors. Through various day trips and activities, your group may experience the life of the first Spanish settlers, experience the influence exercised by the United States at the beginning of the 20th century and get a sense of the driving passion that brought about the Cuban revolution.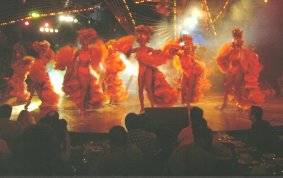 First-class accommodations are available in Cuba provided by such prestigious names has Sol Melia, Golden Tulip, Iberostar, Accor, Club Med, Sandals- Beaches, SuperClubs-Breezes, LTI, C Hotels and more.
Cuban food is delicious and diversified, each person from your group will always find something to enjoy. Aside from Cuban dishes, all sorts of Italian, French, Asian, Arab and American meals are prepared by scores of foreign chefs working in the best island's restaurants.
Nature has given so much to Cuba; it deserves to be seen by your group. From the land of tobacco, Pinar del Rio, with its breath-taking landscapes, to the country's remarkable virgin keys, Cuba can boast all the best that the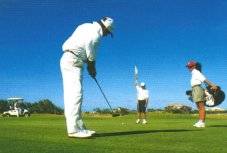 Caribbean has to offer.
Of course any trip to Cuba must include cultural activities. Cuba features more than great colonial architecture; it also has for example one of best ballet companies in the world, as well as being home to unforgettable classical and popular musicians and famous cabarets.
The USA CUBA TRAVEL incentives program includes virtually no out-of pocket-expenses for winners, different brands allowing you to create a multi-tiered incentives program, Individual Incentive Travel Programs (IIT) that can be custom-tailored to the specific needs & travel times of your company, award functions & banquets, a golf tournament at a PGA-quality golf course,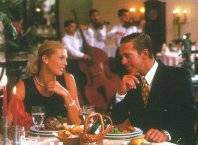 competitive beach olympics and much more...
Since Congress is in the process of lifting travel restrictions to Cuba, the time has come to start planning your organization's trip to this island paradise.


Updated August 20, 2000
Copyright ©2000 USA CUBA TRAVEL