Welcome
About us
Travel tips
FOR
BOOKING
AND
INFORMATION
Contact us!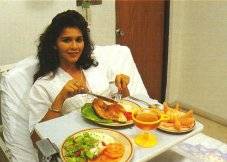 Insurance
---
When traveling to Cuba, you are not covered by your health insurance plan.

Most travel insurance plans on the market provide only $7,000 in coverage for Americans. This is not enough if you become seriously ill or are injured.

USA CUBA TRAVEL can provide you with a better health insurance plan! Offering $25,000 in health coverage, it is the only plan that provides such security. No other Mexican or Canadian company sells this product.

For only $7.00 per day you get:
$25,000 worth of health coverage, including treatments for sickness and accidents. Drug and dental emergency treatments are also included.
$7,000 in repatriation and transport coverage.
If you should be injured or fall ill, you will not have to pay a deductible, nor will you have to advance any funds. You will only have to show a copy of your insurance receipt to the proper medical authorities at the clinic or hospital where you receive treatment. This insurance is accepted in Cuba's best medical facilities located throughout the island.

A list of clinics and hospitals is available for our customers.

A sample contract for this insurance plan is available upon request.

Ask us to fill out an insurance form for you before your departure-and travel worry free!


Updated August 20, 2000
Copyright ©2000 USA CUBA TRAVEL