Welcome
About us
Travel tips
FOR
BOOKING
AND
INFORMATION
Contact us!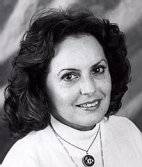 Ballet - Pro Danza - Laura Alonso
---
Laura Alonso, the daughter of world famous ballerina Alicia Alonso and famous teacher and coach Fernando Alonso is herself known as a teacher, coach, and expert at staging the renowned classics. During the 1990 Jackson International Ballet Competition, Laura Alonso was honored with an award as the best coach at the competition. Her student, Jose Manual Carreno, won the Grand Prix de Ville, the highest award of the competition. Ms. Alonso has served as a coach, jury member and teacher at the Jackson International Ballet Competition and as a jury member of the Concours International de Dance de Paris, France 1998, the Alicia Alonso International Ballet Competition, and other competitions around the world.

Along with her expertise in working with professionals and aspiring professionals, Ms. Alonso is extremely gifted at working with young dancers of all ages and experiences. Students love her and outdo themselves to fulfill her expectations. A very postive teacher, Alonso has transformed students in just a few classes. She is an particularly inspiration to male students. Alonso's mission is to bring the highest quality dance to students everywhere. She is willing to instruct anyone who wants to learn.

Although born in the United States, Alonso is a resident of Havana where she has an international dance school,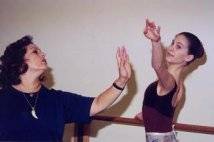 Centro Pro Danza, which welcomes 1 500 students, and a professional performing company, The Ballet Classic of Havana.
A teacher of world-class experience, Ms. Alonso has taught for the Cuban National Ballet, the Royal Danish Ballet, the Australian Ballet, Les Grands Ballets Canadiens, Pittsburgh Ballet Theatre, the Cleveland and San Jose Ballet, the Royal Winnipeg Ballet, the Tokyo Ballet, the Toronto Ballet, the Alberta Ballet and others. She was a member of the faculty at the Regional Dance America's National Festival in 1997 as well as at the RDA/NE Festival 1998 and the RDA/SE 1999. For seven years, she served as the personal coach for international ballerina Alicia Alonso.
Ms. Alonso's twenty-five year performing career has included soloist work in all of the traditional classics and today she travels around the world teaching and staging the classics for professional and pre professional companies alike.
AWARDS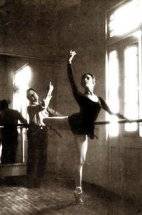 Silver Medal, Culture Olympics, Mexico
National Culture Medal, Cuba
Alicia Alonso International Competition
Special Prize for the Best Coach
International Ballet Competition, Jackson MS, 1990
Jury Member of the Jackson IBC, 1994
Master Teacher of the Jackson IBC, 1998
Jury Member of the Concours International de Dance de Paris, France 1998

A video of Ms. Alonso's teaching is available at Dance World.
(This link open a new window, when finished close it to return to USA CUBA TRAVEL website)


Updated August 20, 2000
Copyright ©2000 USA CUBA TRAVEL