Welcome
About us
Travel tips
FOR
BOOKING
AND
INFORMATION
Contact us!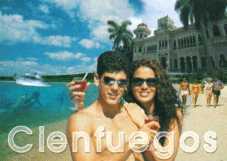 Cienfuegos
Regions of Cuba - Travel Guide
---
Cienfuegos was founded in 1819 under the name Fernandina de Jagua and is popularly known as the Southern Pearl. Although it does not boast the exceptional beaches or the hotel infrastructure of big cities, Cienfuegos is an attractive harbor city whose coasts are bathed by the Caribbean Sea. In olden times, its beautiful harbor was cherished by both colonizers and pirates alike.

With its splendid natural surroundings, its history and culture, and its nautical potential,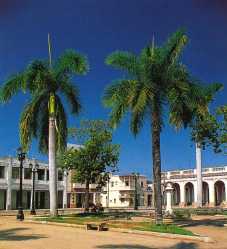 the city—the only one in Cuba founded by French invaders—has become a tourist mecca, offering a very special product whose charms never disappoint those who stay longer than for a stopover on the way to or from the colonial village of Trinidad.
Rich in palaces, parks, theaters, and churches, and famous for its Prado Drive that almost reaches the sea, Cienfuegos features the charms of the Terry Theater, the Palacio del Valle and Jagua Castle, as well as the Botanical Garden and Rancho Luna Beach with its fine sand and peaceful water, peculiarly shaped coastline and rich underwater life.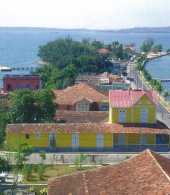 The sea bottom virtually invites you to go diving and enjoy the coral formation at low and intermediate depth at Ensenada de Barreras and Las Playitas, diving areas capable of seducing even the most reluctant of tourists. At a higher level, a serrated layer of sponges, coral and gorgonians prevails.
Cienfuegos is also famous for its typical cuisine, characterized by excellent dishes whose main ingredients are fish and seafood.
A rough diamond, the Jagua Harbour represents a strategic resource for those who love water sports. Its 88 square kilometers frame a 1-mile-long nautical track that has already been included in the circuit for international racing boat championships.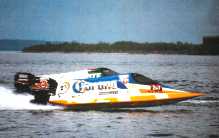 The Southern Pearl is also located near the Escambray Mountain Range at the northeastern edge of the province. It has become a haven for nature lovers who head towards the mountains looking for such places as El Nicho or the Martin Infierno Cave.


Updated August 20, 2000
Copyright ©2000 USA CUBA TRAVEL