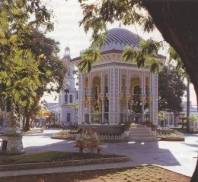 Granma
Regions of Cuba - Travel Guide
---
The eastern province of Granma, located in the southeastern region of the county, is an important center for tourism because it offers rich natural surroundings featuring a combination of sea and mountains. Also remarkable is its historical tradition.

Proud Bayamo, the most important city in the area, can trace its roots back to the 16th century. One of Cuba's first settlements, Bayamo was burned down by its inhabitants in 1869 to prevent it from being taken by Spanish troops. A Bayamo citizen penned Cuba's national anthem, and the city was a hotbed of nationalist culture.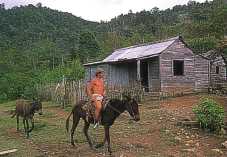 Almost a century later, in December 1956, the Granma expedition landed on Las Coloradas Beach. This was the beginning of the last stage of the struggle that concluded with the triumph of the revolution in 1959.
The mountains of Granma, where both traditions and nature combine, have been the backdrop for much of the Cuban history. Unforgettable places can be seen there, such as La Demajagua National Park where the ruins of a venerable sugar mill are located. This mill was owned by Carlos Manuel de Céspedes, the Father of the Homeland.
The province is also characterized by the huge plain of the Cauto River—the longest in Cuba—and the Sierra Maestra mountain range, featuring Pico Turquino, the highest mountain in the country rising 1,974 kilometers above sea level.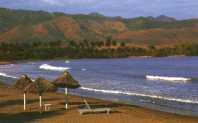 In this green territory, the warm climate of the low-lying areas contrasts sharply with the cool temperatures of the mountains. The vegetation is luxuriant and there are all sorts of springs. Marea del Portillo, a beach composed of dark sand, really stands out in this world of many extremes.
Roast pork is the traditional local dish. Also to be savoured is delicious fried white mullet, a typical fish from Manzanillo, the legendary land of pirates and corsairs referred to in Cuba's first literary monument: The Mirror of Patience.
At the southeastern end of the territory is the Cabo Cruz Lighthouse and an area called El Guafe, a major tourist attraction characterized by the presence of aboriginal vestiges and interesting archaeological sites.






GRANMA

| | | | |
| --- | --- | --- | --- |
| Packages | Hotels | Day trip & tours | Picture gallery |
| Activities | Museum & galleries | Restaurants | Nightlife |
Updated August 20, 2000
Copyright ©2000 USA CUBA TRAVEL