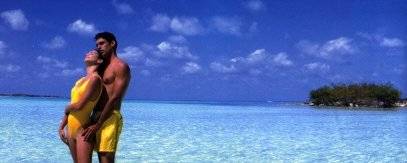 Ciego de Avila - Cayo Coco - Cayo Guillermo
Regions of Cuba - Travel Guide
---
Ciego de Avila, a rural province known for its sugar cane and pineapples, is located in the eastern region of the country. Today it is the most promising tourist destination in Cuba thanks to the construction of a causeway linking the mainland with Cayo Coco and Cayo Guillermo. These two keys—barely affected by human contact—form a virgin paradise and a refuge for birds.

The islands, part of what is known as Jardines de la Reina (the Queen's Gardens), are an exceptional tourist mecca. By design, the development of tourist accommodations is to be minimal because tourism officials wish to foster the visitors' relationship with the natural surroundings and allow them to enjoy the attractions provided by one of the largest natural habitats for flamingos, especially the pink flamingo (over 30,000 on the island), for which this area represents one of the largest reserves in the hemisphere. The region's keys have become a unique flora and fauna reserve, playing host to several species of wading birds including the gray heron, as well as to the special coconut which gave the island its name. It is also a favorite habitat for other bird species such as the cormorant, woodpecker, mockingbird, pelican and many duck species.

Nearly 370 squares kilometers of land and 22 kilometers of magnificent beaches characterize Cayo Coco. The prevailing development strategy aims at turning this key into one of Cuba's main tourist attractions in the near futur by providing 22,000 new rooms.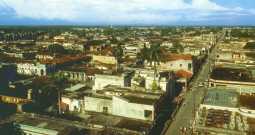 Cayo Coco is located on the Atlantic coast of Cuba, close to the Canal Viejo de Bahamas. A 10-30 meter-deep coral reef, which is also over 10 km long, adds to the island's attractions; the diversity and abundance of marine species make divers feel as though they were in a real aquarium.
Very few places in the world can compete with such beauty. In the waters of the reserve one may find the Megalops atlantica, the Trachinotus and the Chaetodipterus faber, as well as big snapples, meros, sharks and barracudas, each one adding a little more charm to the experience of diving at the places the "Coco Diving Center" has to offer.
Cayo Coco is connected to Cayo Guillermo whose five kilometers of beaches eagerly await visitors interested in establishing a closer relationship with nature.
The Providencia and Caoba keys are also soon to be included in the province's tourist development. The strategy is to link these islets with the mainland by means of a 20-kilometer-long causeway.
Other keys, such as Sabinal, Guajaba and Romano, are also connected to Cayo Coco and Cayo Guillermo and belong to the Sabana-Camaguey Archipelago. The whole area is characterized by its exuberant coastal vegetation and the tranquillity produced by the peaceful sound of the sea. It is an ideal resting place in which to form a close relationship with an unspoiled natural environment.


Updated August 20, 2000
Copyright ©2000 USA CUBA TRAVEL