Welcome
About us
Travel tips
FOR
BOOKING
AND
INFORMATION
Contact us!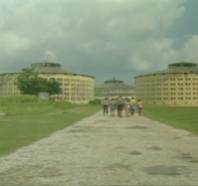 Isla de la Juventud
Regions of Cuba - Travel Guide
---
Discovered by Christopher Columbus in 1492 at the end of his second trip, this island, originally known as Evangelista, was for about four centuries, a center for smuggling and other wrongdoing, a pattern of miscreance which came to an end with the revolution of 1959.

It has also been known as Treasure Island and the Isle of Pines. But it was named Isle of Youth in 1975 as a tribute to the thousands of young people who have studied and worked there.

One of the 672 islets and keys of the Canarreos Archipelago, the Isle of Youth is characterized by luxuriant vegetation and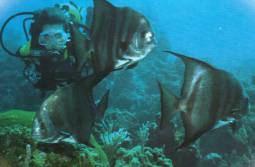 hills that blanket the immeasurable wealth of the island's marble deposits.
This is a land of ceramics and citrus fruit. Thus, during the flowering period, the smell of blossoms fills the air, a signal of the impending harvests of grapefruits and oranges, famous worldwide for their excellence.
The island is also recognized as an ideal place for diving. Here you will find the most beautiful coral reef in the Los Canarreos archipelago, with numerous caves and a wide variety of plant and animal species typical of this part of the Caribbean Sea.
It has been designated a protected area as a tribute to all its natural and archaeological elements. Its dense tropical forests are rich in iguanas, hutias, wild hogs and many other animal species that are well preserved in their natural habitat.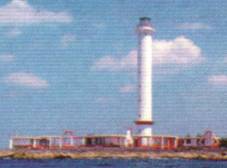 The beaches are impressive and so are the jungles, full as they are of story tracks, palm trees and springs gushing sulfurous waters that are highly acclaimed by tourists. The list of attractions is made complete by Chinese, Japanese and American settlements; by Bibijagua Beach, celebrated for its black sand, the result of the sea prodding marble rocks; by several historic sites such as Presidio Modelo, the jail where Fidel Castro and his comrades were held prisoner, today a museum; by Sucu-Sucu, the local dance; and by the six caves at Punta del Este, considered the most important caves in the West Indies, which have been declared a National Monument both because of their 235 aboriginal paintings and their peculiar structure.


ISLA DE LA JUVENTUD

| | | | |
| --- | --- | --- | --- |
| Packages | Hotels | Day trip & tours | Picture gallery |
| Activities | Museum & galleries | Restaurants | Nightlife |
Updated August 20, 2000
Copyright ©2000 USA CUBA TRAVEL