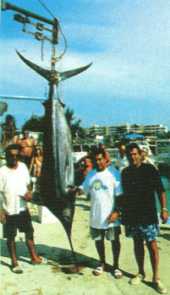 Province of Havana
Regions of Cuba - Travel Guide
---
Born as a result of the 1975 political-administrative division, Havana province act as a safe rearguard for the capital city, the nation's main tourist destination.

A center for agriculture and fishing due to its fertile lands and teeming coastal waters, this province is also a haven for those visitors who want to escape from the noise of the big city and relax on white-sanded beaches in the quiet countryside.

Only 25 minutes away from the capital, on the way to Pinar del Rio, we find El Salado, where Cocomar Villa offers excellent conditions for both diving and relaxation. The latter is particular attractive given the magnificent coral reef near its beach.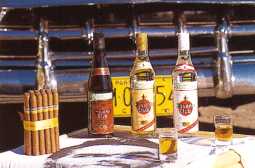 Those who love rural surroundings can find refuge in the Las Yagrumas Hotel, located right by the Ariguanabo River, one of the province's main waterway. And along the north coast of the province, in a town called Santa Cruz, thousands of people enjoy an annual vacation in direct contact with nature by visiting the region's many campsites.
The construction of a few hotel facilities in Jibacoa, near the border with Matanzas, promises to turn this area and its magnificent beach into a great destination for tourists who will enjoy the attractive view from the Peñon de Jibacoa, a hill that overlooks beautiful stretches of white sand and quiet water.
Also located nearby is the largest rum factory in Latin America, where all varieties of the world-famous Havana Club are distilled, as are other savory liquors with the taste of exquisite varieties of Cuban fruit, all of them essential to those who enjoy good cuisine. Kilometers of coastline showcase oil wells where the endless pumping of "black gold" and natural gas can be observed. The largest wells are located in Boca de Jaruco and Puerto Escondido.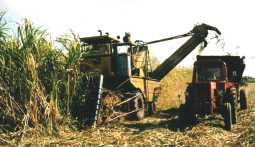 The focal point in the south of the province, characterized by low, muddy such coastlines, is Surgidero de Batabanó, the transfer point to the Isle of Youth and an important port for capturing chelonians, lobster and shrimp. It also features one of the most important sea-sponge reserves in the country.
Agro-industrial complexes—where sugar cane is harvested and its sweet product is obtained—complete the Havana panorama where, despite the area's relatively few hotel facilities, tourism is growing as a result of the region's proximity to the capital, as well as of its green fields, blue waters and the amicable spirit of its inhabitants, who are always willing to offer visitors the best side of their homeland-and of themselves.


PROVINCE OF HAVANA

| | | | |
| --- | --- | --- | --- |
| Packages | Hotels | Day trip & tours | Picture gallery |
| Activities | Museum & galleries | Restaurants | Nightlife |
Updated August 20, 2000
Copyright ©2000 USA CUBA TRAVEL